Besides MACC, Caely is also probed by Bursa and the Royal Malaysian Police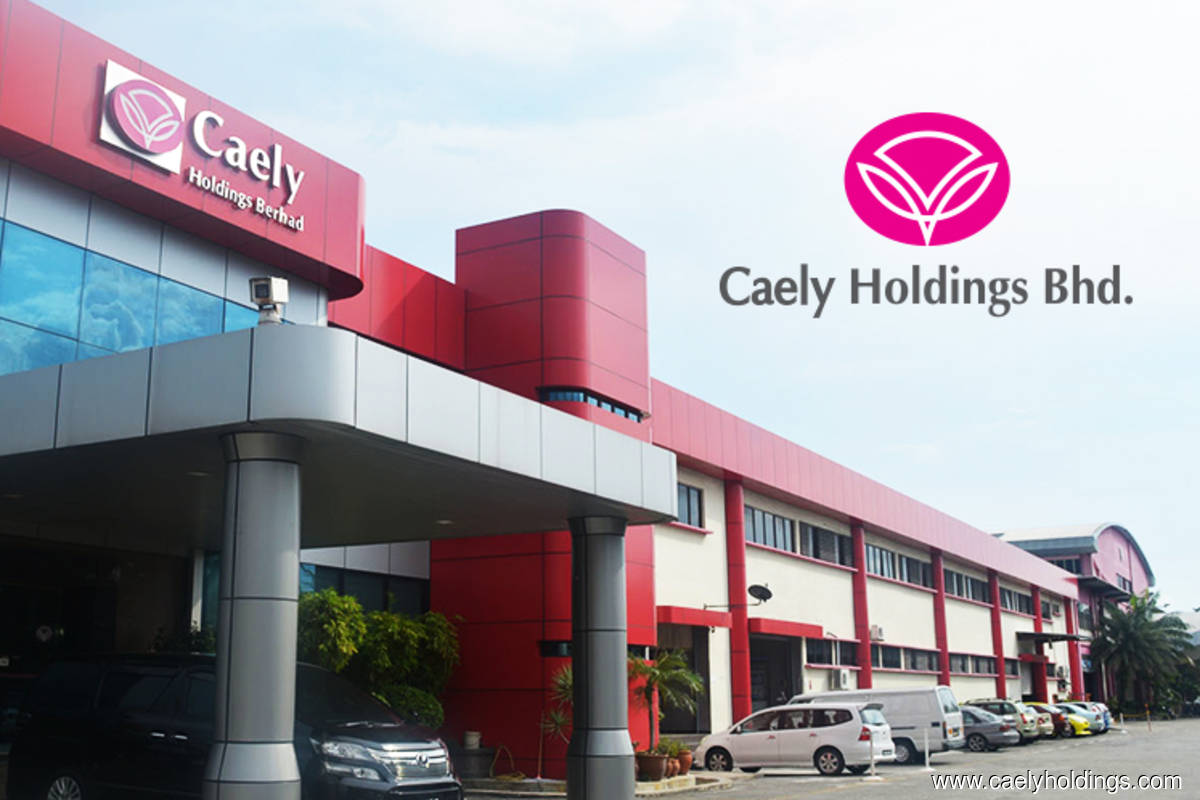 KUALA LUMPUR (Sept 29): Beside Malaysian Anti-Corruption Commission (MACC), the Royal Malaysian Police (PDRM) and Bursa Malaysia are two other authorities that are currently investigating Caely Holdings Bhd, a lingerie maker whose founder and spouse are being accused of misappropriation of RM30.55 million funds. 
Caely said in a press statement that the company has initiated internal inspections and will engage independent forensic specialists to conduct investigations in order to support and facilitate the authorities' probes. 
In April, Caely disclosed that MACC had issued a freeze order on all operational bank accounts of the company and its subsidiaries. The bank accounts remain frozen until now.  
Meanwhile, in response to the article titled "Will Caely's new board leave no stone unturned?" published in The Edge Malaysia weekly (Sept 24-28), the company's newly appointed executive chairman Ng Keok Chai stressed that the company's new board of directors "vouch that they will leave no stones unturned and will provide full assistance on the ongoing investigation on the misappropriation of RM30.55 million funds from Caely (M) Sdn Bhd as reported in the article".
Ng, who served 36 years in the Royal Malaysian Police, is currently among the four former police officers sitting on the board of Caely. 
The Edge article pointed out the uncertainty of the civil lawsuit filed by Caely to recover the alleged misappropriated funds, as the board which initiated the legal action has been removed. 
There are 12 defendants in the legal suit including the founder Datin Fong Nyok Yoon, who holds 7.38% stake; her spouse Datuk Chuah Chin Lai, who is the former managing director; current executive director Leong Seng Wui, and the single largest shareholder Datuk Seri Goh Choon Kim, holding a 21.05% stake. 
The group sued the 10 other defendants for their conspiracy with Chuah and Fong to cover up the misappropriation and breach of fiduciary duty.
Fong quit as non-executive director last month, citing health reasons. Her husband Chuah stepped down from the managing director position in April 2021.
Seven directors had been booted out after the High Court last month ruled that the resolutions to remove the board members were passed at the extraordinary general meeting (EGM).  
Others are Koo Chen Yeng, the daughter of the second largest shareholder Datuk Seri Tee Yam @ Koo Tee Yam; and former executive chairman Wong Siaw Puie. Tee Yam holds a 19.12% stake in Caely. 
The content is a snapshot from Publisher. Refer to the original content for accurate info. Contact us for any changes.
Related Stocks
Comments